Class #552
Hit Fit, (BJJ), Dónal Carmody, Bristol, UK - 27/03/2014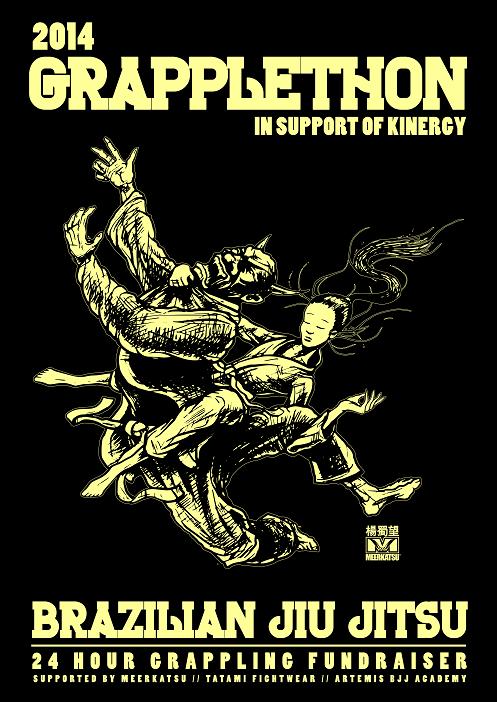 Not long now until the GrappleThon on the 12th April: you can find the full details
here
. We're getting close to our £3,000 target, breaking through the £2,500 barrier this week. It's for a great local charity, so if you'd like to help us reach that goal, then made a deposit in your karma bank and throw a few pennies/cents/yen etc at our JustGiving page,
here
! :D
In other news (although I think I've mentioned this already, so not really news), I'm going to be flying to the US in April. This time round, I'm heading to Virginia, Texas (return visit to
Georgette
, because she's awesome) and Florida. I'm looking forward to finally meeting some more of the brilliant people I've met online: if you are near Virginia Beach, Austin, West Palm Beach or Lakeland, let me know as I always find it cool to meet more people from the online BJJ community. Well, unless you're a crazy axe-murderer who isn't Wanderlei Silva, I guess. ;)
___________________
Small class today, which turned into a really useful masterclass on
maintaining the mount
, specifically high mount. It followed on nicely from what I taught
yesterday
, as Dónal has a slightly different way of approaching the high mount. Although he also suggests walking up with your knees, he has a great detail to finish off.
When you're high enough, you want to really fire that knee forward by pushing off your toes, with the aim of having your knee slightly off the ground, by their triceps. When you've got that on both arms, you end up in a low squat, squeezing your knees together. This is a good way of immobilising their arms, and normally means at least one is stuck up in front of you. It's then straightforward to either push it against your leg for an armbar, or wristlock them.
Another tip Dónal suggested for controlling them is to bring your upper body right over to one side (especially if they are trying to turn that way), then put the back of your arm by their head and move your upper body all the way over to the other side. This should put a lot of weight on them and make it hard for them to bridge in either direction. From here, you can move up and then go into the knee pinch squat as before.
There was a lot of drilling and exploring, with Dónal making sure he drove home any technical pointers by getting students to repeatedly spar with me (as Dónal injured his foot recently). That also means he can observe while they spar, which is an excellent idea from an instruction perspective. He then had them spar with me again after giving them some further technical pointers: I could definitely feel significant improvement from the students after the third or fourth time.
Given all the Gracie University controversy recently, it's worth emphasising that observation is only viable if firstly you are there in person and can correct mistakes like Dónal did, plus you're also jumping in yourself occasionally (if you're not prevented by injury). You'll notice other details when you are rolling with a student than when you're just watching them. That lack of interaction is the biggest problem with Gracie University (my massive review
here
). Recently Rener and Ryron have tried to respond to the criticism by adding a preliminary 'technical belt' to the promotion system, which have to be verified in person before they are promoted, rather than awarding purely online. Good to see, but there's much further to go ;D).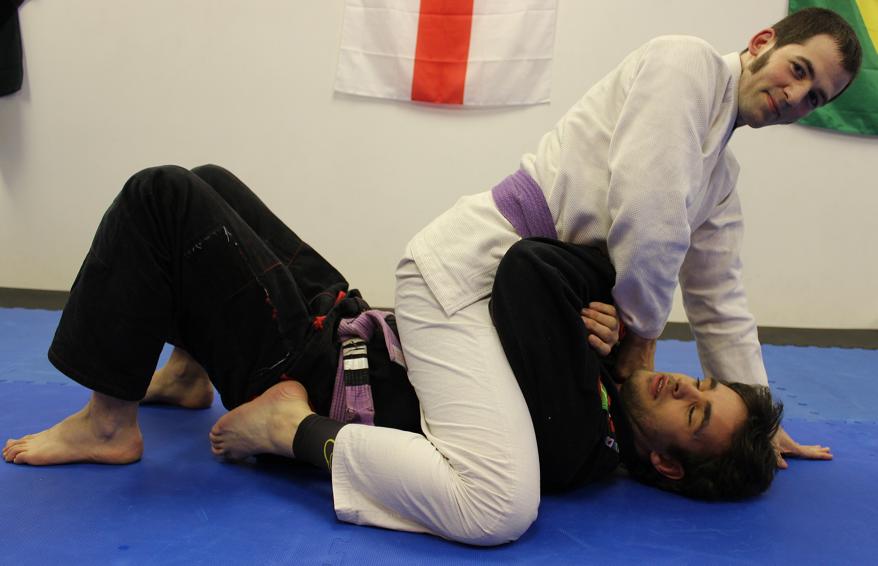 Although it was mostly for the benefit of the students, the
sparring
was really useful for me too. I've been having that issue with mount where I can get up high, but I can't seem to stay right up high, as I end up slipping back down (about the same place as I am in the picture on the right, though my posture would be low). Dónal's squat-pinch method could be the solution I've been looking for and it worked a few times today in sparring. Excellent!
In sparring, I managed to get the knee pinch squat straight away, going for a wristlock then switched to a simple armbar where you push their arm against your leg, levering the elbow. Underneath, I am possibly using too much elbow to escape into my typical heel drag, as this week I've had an increasingly sore left bicep (which is the side I most commonly escape on). I was also shoving when they left any space (e.g., technical mount), so that could be it to. Either way, if I'm getting sore after training, then I'm probably using too much force.
With free sparring, it was a similar situation once I made it to mount, though I didn't manage to finish it that time. I also ended up in side control at one point, locking in the figure four. Unusually for me, as I couldn't get the kimura I switched to an armbar. I couldn't break the grip and my memory failed me on methods. I vaguely looked for a wristlock and was just in the process of trying to remember the one where you kick with your leg as time ran out. If I went for armbars more often, that would help it become more instinctive, but armbars just aren't a big part of my game because I don't like the increased risk of losing position (compared to a choke or something similarly tight).